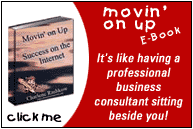 Ghostwriting Services...
Is there a story living in your heart just yearning to be told? Do you know what you want to say but are just not sure how to say it?

If you wish to share your story yet are stymied as to where to begin, All Your Writing Needs Ghostwriting Services will help write your story in a manner that makes you proud.
All Your Writing Needs Ghostwriting Services creates dynamic written material from memoirs, books, articles, short stories and biographies all the way to press releases, web site content, resumes and personalized poetry.

"We have found great comfort in knowing there is a talent like Charlene Rashkow. Her writing ability is so diverse and includes everything from ghostwriting letters, articles and books to web site content, advertising and much more. She is always right there on the money, quick to respond in a kind professional way. We feel very lucky to have found her and have no doubt that we will be working together for a long time to come. "
Vickie Bednarski

We do all the writing and you receive all the accolades! No job is too big or too small! Request a Quote online or call (310) 514-4844 for a FREE Consultation. Remember, "Better Ghostwriting Services means Better Business."
Thank you for Visiting...